Testimonial
South Bay Triumph / Alan Cathcart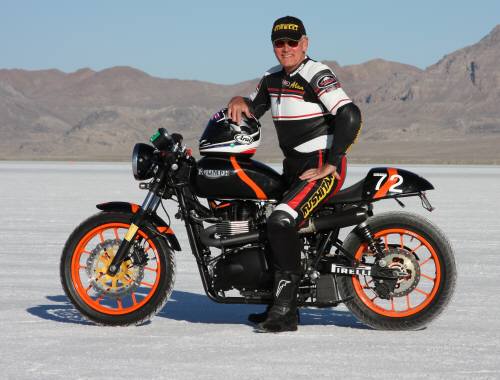 Bonneville Land Speed - Triumph Thruxton
I have been building racing engines for most of my life and without a doubt this treatment is the best I have ever used - it works great!
It is easy to build a fast engine, but making it reliable is sometimes difficult.
This process is very effective - after a year of racing, the parts (piston rings, etc) are like new, showing no wear at all.
If you also treat the pistons and cylinders, the compression is like new and blow-by is reduced significantly.
This is "good stuff" and it really helped us set 3 FIM and 2 AMA records last year at Bonneville.
Thank you!

Matt Capri - Engine Builder, Owner of South Bay Triumph / Triumph Performance USA