Testimonial
George Doganis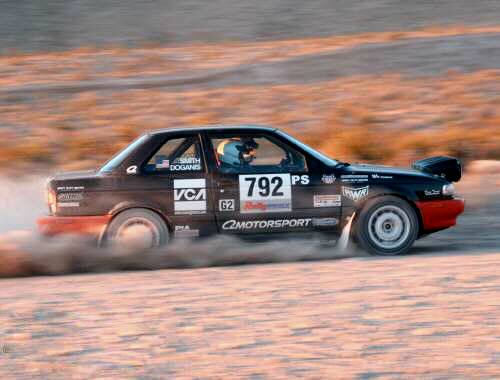 California Rally Series - Nissan Sentra SE-R
Mr. Haraguchi of Hiro's Auto Repair rebuilt the SR20DE engine in my rally car(1992 Sentra SE-R) in 2006 using the WPC treatment. Following that I had great results for 2007 and 2008.

Rally is brutally tough on the engine because of the dust and heat. Some of our summer rallies ran in 110F desert locations. My engine NEVER ran hot even though I had no oil cooler. This reliability allowed me to win my class championship for both the 2007 and 2008 California Rally Series.
2007: 11 Rallies entered, 8 wins, 1 DNF(suspension)
2008: 9 Rallies entered, 6 wins, 1 DNF(crash/suspension)

I am building a 1997 Honda Civic rally car now with a bored and stroked B18C VTEC motor. I am planning to use WPC Treatment in this motor as well!

George Doganis