Testimonial
Bennett's Performance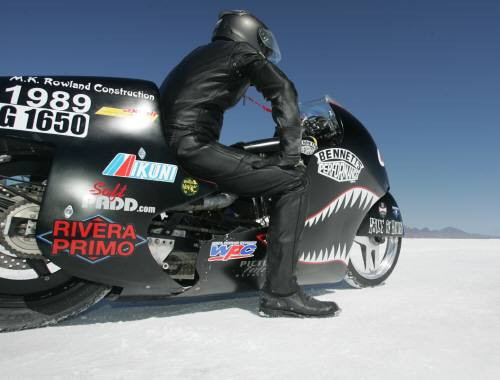 Bonneville Land Speed - Harley Davidson
We had WPC Treatment treat our entire transmission, all of the gears, shafts, bearings, shift forks and sliders. Once assembled I could immediately feel the difference just spinning the assembled unit by hand. NO MORE FRICTION !
We went on to have the V Twin engine treated, cylinder walls, piston rings, crank pin, connecting rod races, bearings and bushings as well as the entire valve train, rocker arms, shafts, springs, valve stems. Once again, after assembly, we could feel the difference even before starting the engine. The engine runs more freely, has good ring seal, and revs quicker.
Thank You WPC.

Bob and Eric Bennett - Bennett's Performance Inc.